Food
Getting To Know Our Head Chef, Steve Wilson
Our incredible Head Chef has been working with Balans for around 10 years and ensure that every plate of food we serve is beautifully presented and undeniably delicious.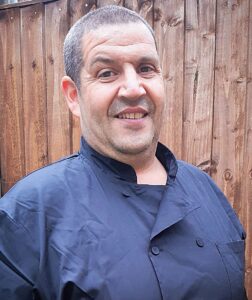 Initially starting out as a Prep Chef at Fifth Floor, Steve worked his way up over the years and cites cooking for the likes of Jean Christophe-Novelli along the way as some of his favourites moments.
Self-confessed as a 'firm but fair' boss in the kitchen, Steve is committed to keeping our standards high and getting the most out of his team: 'I want speed and efficiency, for chefs to be tasting the flavours, for sections to be clean and to have beautiful plates of food served with a smile. Happy chefs equal happy food and the customers feel that.'
From creating the menus to training everyone in the kitchens, Steve is integral to Balans and a huge part of what makes our food so special. If you'd like to learn a little more about him, check out his latest interview with The Caterer.
Read it here
Posted on 21 August 2020 in
Balans insider
and
Food
.