Creativity
Into the World of Balans: Soho No.34 Artwork
Into the World of Balans: Soho No.34 Artwork
Julia Bancilhon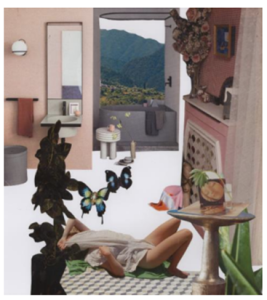 Julia Bancilhon is a Paris-born, London-based graphic designer and collage artist. After graduating from the London College of Communication in 2015, Bancilhon Julia started experimenting with pattern and textile design, which she started showing at various exhibitions around London.
Coming from a graphic design background, she says 'collage was always the first step towards finding a concept for a project. The very fact of throwing images together to then shape an idea has always come quite naturally to me.'
Julia's passion for collage stems from an innate creative talent a willingness to up-cycle and reuse discarded magazines and material.
She is the founder of Made of Matter, a wallpaper studio specialising in the translation of modern collage into maximalist pattern.
Aisha Seriki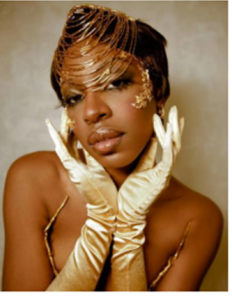 Aisha Seriki is a Nigerian, London-based creative specialising in portrait/fashion photography. At the age of 8, her family emigrated from South East Asia to the UK and she has been residing in South London ever since.
Aisha's interest in photography stems from her father's obsession with documentation; specifically that of all her significant childhood events.
Aisha's work is inspired by both imagination and experience. Centered around global social issues, her photography addresses  blackness, gender, migration, class and the myriad points of intersection within all four.
Damien Frost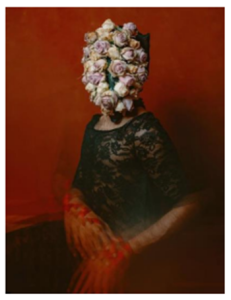 Australian-British artist Damien Frost is a photographer, graphic designer and art director, having studied Fine Art at university in Australia. He operates mainly in the arts and particularly performing arts world, designing posters for theatrical productions. The photography he produces is mainly documentary in nature and focuses on portraits of people in the alternative queer community in London and beyond.
Frost is known for his photographic series Night Flowers, documenting the alternative and queer nightlife worldwide. Frost's book "Night Flowers: From Avant-drag to Extreme Haute Couture" has been featured in The Guardian, Vice, Dazed, and Slate. His photographs are held in the collection of the Museum of London.
Louise Benton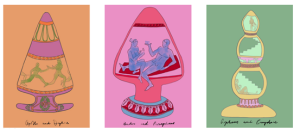 Louise Benton is a London-based artist. She completed a foundation diploma in Fine Art at the University for the Creative Arts and holds an MA History of Art from the University of Edinburgh. She works as an artist and illustrator, practicing from her studio in East London.
Benton's work explores representations of the female figure, particularly within modern life. She seeks to explore collective experiences unique to femininity, often exploring subjects which carry a stigma of shame. Her body of work serves to locate female private space, and how this is sexualised under society's gaze.
She draws on themes of catholicism and antiquity as a means to convey more modern experiences. Greek urns become canvases for stories of tinder dates or sex toys, while the confessional booth is rendered in porn star pink rather than demure mahogany. Benton works initially in gouache and ink, but will then move these ideas further into ceramic or digital mediums, using her iPad to explore different processes.
Posted on 20 April 2023 in
Creativity
.