Balans insider
Dog friendly
Balans Soho Society is very proud to be a dog-friendly group of restaurants. As long as their owners are well behaved and sit quietly, we're delighted to welcome our lovely canine friends in all but one of our branches. Sadly, the inside of our café in Old Compton Street is just too small to comfortably accommodate both people and pooches.
So when we heard about 'Dog Show', an exhibition that's been 4 years in the making, featuring 15 highly cultured pups who live with a variety of artists and curators who were asked to select their favourite dog-related artworks it went straight on to our 'must-see' list. With some help from their human companions, these canine curators including Spencer, Frank, Binky and Bonzo have selected artworks by such celebrated artists as Lucien Freud, William Wegman, David Shrigley and James Moir amongst many others in what is undoubtedly the first exhibition of its kind.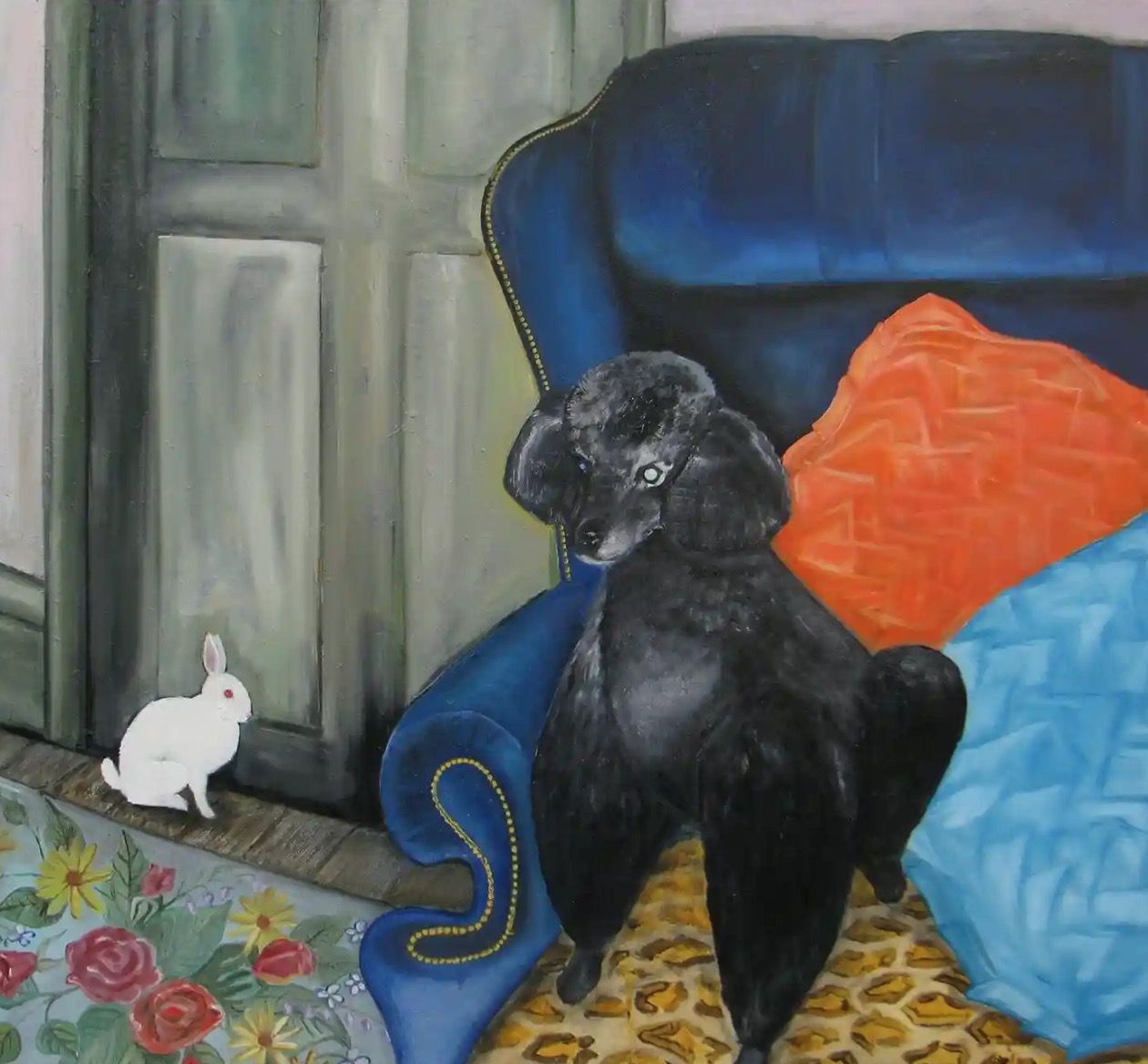 It's a joyful, celebratory show and coming as it does when perhaps we could all do with a little bit of something jubilant for a change we couldn't think of a single reason why not…
'Dog Show' is on at the SOUTHWARK PARK GALLERIES, 1 PARK APPROACH, SOUTHWARK PARK, LONDON SE16 2UA.
Until the 8th of September 2019.
Posted on 7 July 2020 in
Balans insider
.