Creativity
Simon Costin has designs in Victoria
Simon Costin is the creative mastermind behind the interior design of all our Balans restaurants & bars. Most recently, he worked on creating the magnificent interiors of our new site in Victoria. We caught up with him to get a little intel into his inspiration for the place…
"As usual, I have collaborated with various artists & makers to reference Balan's Bohemian Soho roots,but a few painters really inspired me. Noted Bohemian, Dante Gabriel Rossetti alongside Theodore Watt-Dunton's portrait of the founder of the Pre-Raphaelite movement served as inspiration for the colour and mood in the design of the new Victoria Balans.
The panelled walls have been given a complex paint finish, to echo the walls in the painting and the plush green velvets in the upholstery echo those in the painting, with the occasional bursts of burnt gold velvet as a nod to the gilt frames over the mantle."
Bold, beautiful and oozing with life, the new Victoria sight is really the place to be.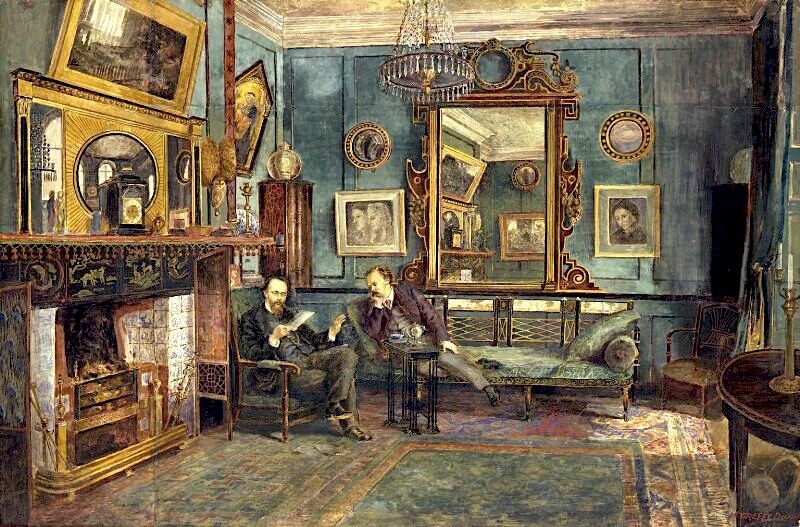 Posted on 7 July 2020 in
Balans insider
and
Creativity
.